Sending emails from Payroll Manager using Yahoo
If you are having problems when attempting to send emails from Payroll Manager using a Yahoo email account, then this may be due to Yahoo blocking Payroll Manager from accessing your email server. Try the following steps in order to resolve this issue.
1. Change your Yahoo settings to allow what Yahoo refer to as 'less secure apps' to access their email servers:
Log into your Yahoo Account and select 'Account Security' (or similar, depending on your system)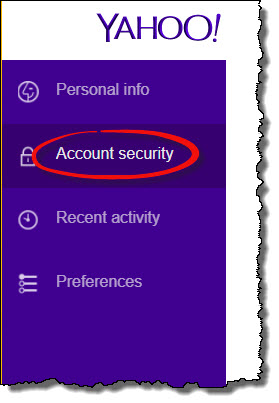 Find the panel that refers to 'non-Yahoo apps', and move the slider to the 'on' position.

You may receive an email from Yahoo advising you that you have changed these settings.
2. Third party app passwords:
Yahoo has a feature called 'Two-step verification' or 'Account key' that may be enabled on your particular Yahoo account which may be causing the problem. Please see the Yahoo guide on how to to 'Generate third-party app passwords' for help on dealing with this.