Need help with Payroll Manager?
Are you stuck with how to process Sick Pay or Maternity Pay? Need help with setting up a pension scheme? Our online support area is full of useful information, and can now be accessed directly through the Payroll Manager software itself. Click 'Help – Online – Search Online Support' and enter your search term into the box.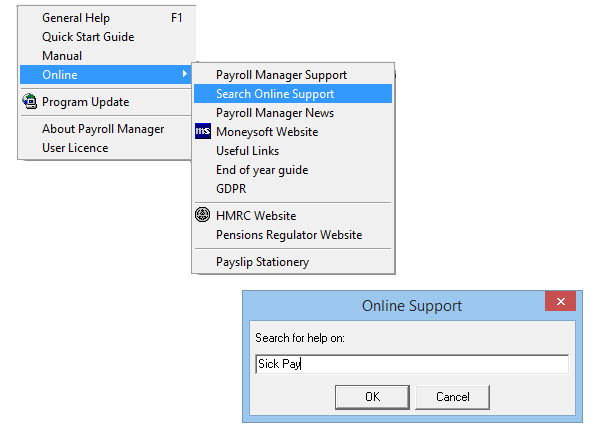 You will then see a list of the articles most relevant to your search.